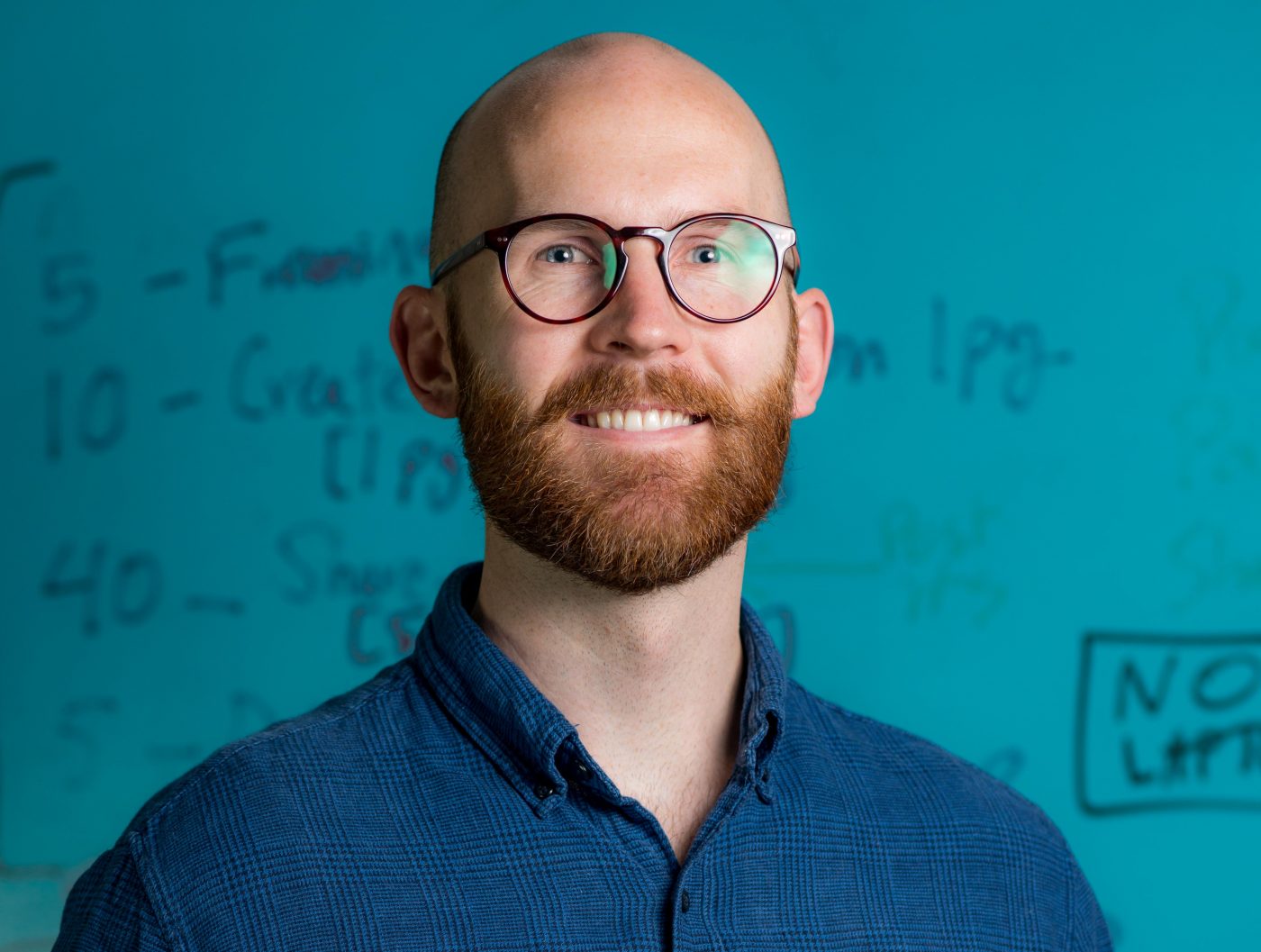 Brad Petersen
Boise, Idaho
Founder of Future Public School
Future Public School develops engineers of the future and of our community
Finding Purpose
Brad Petersen was a 4th grade science and literacy teacher at KIPP SHINE Prep, a primary grades charter school in Houston, TX. Concerned about the lack of educational options that expose low-income youth to future careers in computer-science and technology, Brad envisioned a future of school where equitable and academically rigorous education could leverage modern-day technology more effectively in its curriculum and instruction.
Running an Essentials-Style Test
A self-described technical rookie, Brad partnered with Google to set up a CS-First Club at his school. Over the course of two years, Brad worked with over 200 students ranging from grades 1-6 and witnessed just how much computer-science and project-based learning inspired creativity and excitement in his students. Each session was 9 weeks long and attrition was low, with only a handful of students ever leaving the program. Now that he had validated that his idea could impact students and that students liked it (like he would do at Essentials) he was ready to take the next step. Brad moved his family and his idea to Idaho with the goal of starting a k-8 public charter school with a focus on equitable computer-science, engineering, and technology education.
Joining the Tiny Fellowship
While other traditional and charter public schools existed in the Boise area, Brad knew Future Public School would be distinct in its focus on computer-science, engineering, technology, and equity. As a founder of a "future-focused" school, Brad was committed to rethinking how time and space dictated much of schooling and learning. He knew he could draw upon his strong instructional background and experience with Google CS First as strong assets to him along this founding journey. But Brad knew there were key elements of his idea that hadn't been pressure-tested and he wanted to make sure they were before he submitted a charter petition. Brad joined Wave Two of 4.0 School's Tiny Fellowship in November 2016 with the exit goal of submitting his charter petition to the State Board of Education by March 2017.
Click the Image Below to Read Brad's Tiny Pre-Work
Executing His Tiny Pilot
Brad's Tiny Pilot would build off his experiences in Houston. Early into the Tiny Fellowship, he began planning for an 8-week, bi-weekly after-school pilot to take place at the local Boys & Girls Club. The mixed-age STEM program would include coding, 3D printing, and robotics units as well as intentional culture building.
"Running a full-scale pilot built trust and confidence within the community, and when it came to our charter authorization, the Commission was ecstatic that we had invested time in testing our assumptions with evidence of success."
— Brad, Founder, Future Public School
After the Tiny fellowship
As he completed the Tiny Fellowship, Brad's charter petition was authorized and he was accepted into NewSchools Venture Fund's Invent program, giving him the financial backing and coaching to launch Future Public School in 2018.